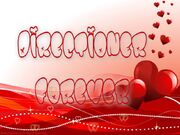 SIBLINGS CAN BE SUCH A PAYNE IN THE BUM.
What with being a member of the pop sensation that is One Directionand having hordes of screaming fans trying their hardest to touch your face every time you step outside, you might wonder how Liam Paynemanages to stay quite so grounded and sensible.
Well it might have a little something to do with his delightful older sisters, as no matter how many records he sells and how many swooning girls fall at his feet, to them he will always be Cheesy Head.
That's right, Cheesy Head.
We've heard some great things about Liam's sisters in the past, namely that they helped shape the man he is today by forcing him to wear high heels as a child, but we have to say that this one takes the biscuit. Maybe even the Wotsit too.
All things considered, we're guessing this must have been a rather emotional ordeal for Captain Sensible to admit to, but bearing his soul to The Sun, Liam apparently said: "They used to call me Cheesy Head because I ate cheesy crisps all day."
THE WORLD CAN BE SO CRUEL SOMETIMES (sorry, but caps lock is necessary to share the burden of all this raw emotion).
Sisterly mick-taking aside, we definitely have respect for his siblings right now. Not only have they given us a delightful mental image of Liam tottering about in stilettos and eating his way through a multipack of cheesy snacks, but they have done the unthinkable and taught a boy to multi-task.