The boy band's new perfume named "Our Moment" is set to debut on August 25 and their young female fans can't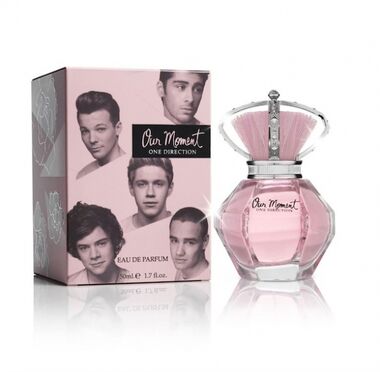 wait to spritz the pink bottled scent.
Now One Direction has released a short film ad to celebrate the "Our Moment" launch, giving a preview of the five boys promoting the fragrance.
"We wanted to show fans what we like, smell-wise, on girls," Niall Horan said at the launch party. 
"Our Moment" was named after the group's song "Moments" and all members collaborated on the scent's creation, a year in the making, after a female fan started a petition on Twitter for it, VOGUE said.
With the opinions of Louis Tomlinson,  Niall Horan, Liam Payne, Zayn Malik and Harry Styles, the focus was of course to create a fragrance aimed at their young female demographic.
"It's not too strong and it's quite sweet and subtle, rather than it being a bit more in your face.